In today's digital age, cyber security has become a critical concern for individuals and businesses alike. With the rise in cybercrime and data breaches, it is essential to have a robust and reliable cyber security system in place to protect sensitive information and systems. In Ghana, Slamm Technologies has emerged as a leading cyber security company, offering top-notch services and solutions to clients across various industries.
Slamm Technologies is a leading cybersecurity firm with a strong presence in both Ghana and the United States. With a focus on providing comprehensive cybersecurity solutions, we offer a range of services including Cyber Security Support, Corporate IT Solutions, and Professional IT Training courses with international certification.
They been providing cutting-edge cyber security services since its inception. The company's mission is to secure digital systems and networks, safeguard sensitive data, and protect clients from cyber threats. The company's focus is on providing comprehensive security solutions that address the full spectrum of cyber threats, including malware, phishing attacks, and ransomware.
One of the key strengths of Slamm Technologies is its team of experienced and skilled cyber security professionals. They have a team of experts with diverse backgrounds in cyber security, including network security, data security, and cloud security. These professionals are trained to identify and mitigate cyber threats, implement security measures, and provide ongoing support to clients.
Slamm Technologies also uses state-of-the-art technology to deliver its services. The company's advanced security solutions are designed to provide the highest levels of protection against cyber threats. Slamm Technologies uses a range of tools and technologies, including firewalls, intrusion detection systems, and encryption technologies, to ensure that its clients' systems and data are secure.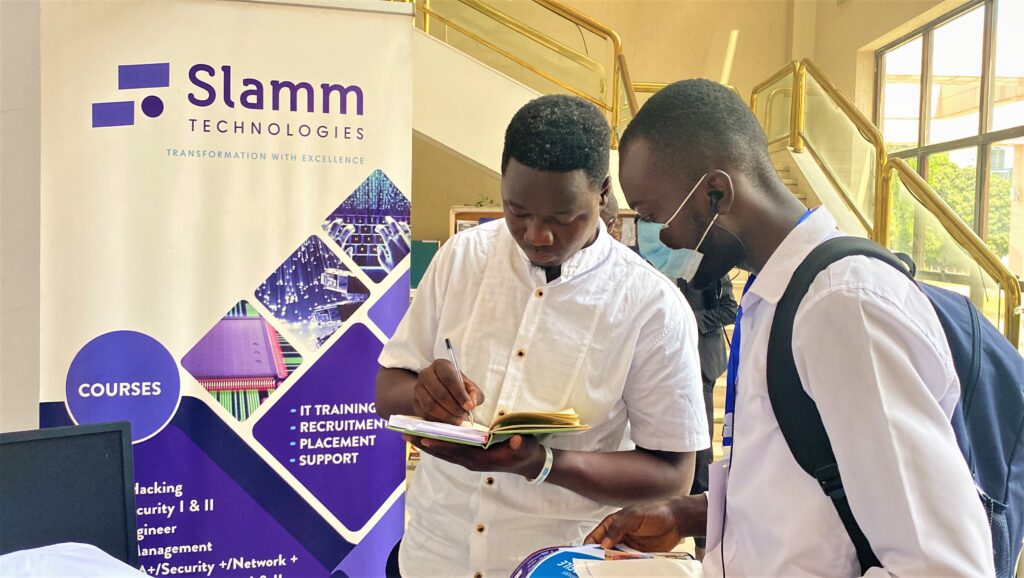 Slamm's commitment to customer satisfaction is also noteworthy. They work closely with their clients to understand their unique security needs and design customized solutions that meet those needs. The company's client-centric approach has earned it a reputation as a reliable and trustworthy cyber security provider in Ghana.
In conclusion, Slamm Technologies is a leading cyber security company in Ghana that offers a comprehensive range of services and solutions to protect clients from cyber threats. With its team of experienced professionals, cutting-edge technology, and customer-centric approach, Slamm Technologies has established itself as a reliable and trustworthy partner for businesses seeking to secure their digital systems and networks.