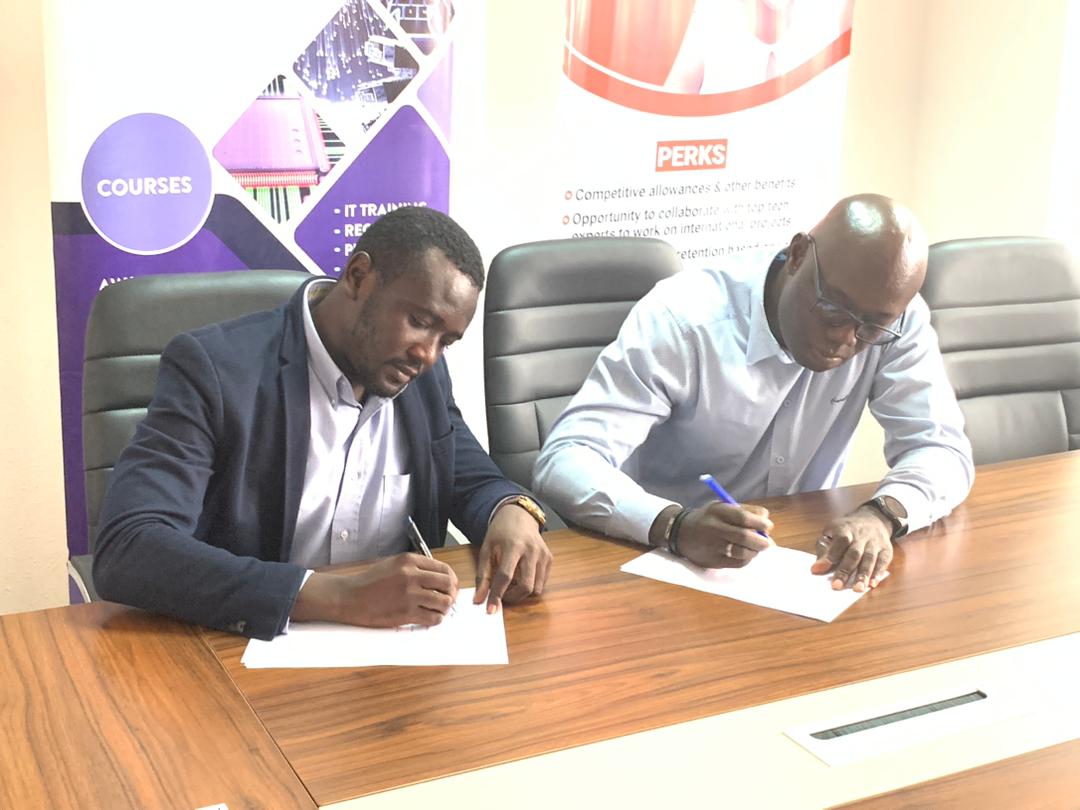 Slamm Technologies signs MoU with AmaliTech Ghana to equip students with digital employable skills
Slamm Technologies Limited – a leading global Information Technology (IT) services provider – has partnered with AmaliTech Ghana Limited to provide employment opportunities and industry experience to young Ghanaians in the technology space.
The collaboration, formalised with the signing of a Memorandum of Understanding (MoU), will focus on three areas upskilling students in web and software development; mentorship programs, as well as employment, National Service, and internship opportunities at AmaliTech.
Speaking at the ceremony, Head of IT Training Support and Services at Slamm Technologies, Prince Carl Tuffuor Frimpong, who signed the MoU on behalf organisation explained that the partnership aims to bridge the skills gap in the country and equip young persons with the necessary tools to excel in the digital world.
"This MoU is to support the development of Ghana's youth by providing them with valuable employment opportunities and industry experience in the technology sector. As part of the initiative, Slamm Technologies will seek to connect its graduates with digital and non-digital programs offered by AmaliTech and these programmes are designed to equip participants with the skills needed to work as freelancers or secure decent job opportunities upon completion of their training," he said.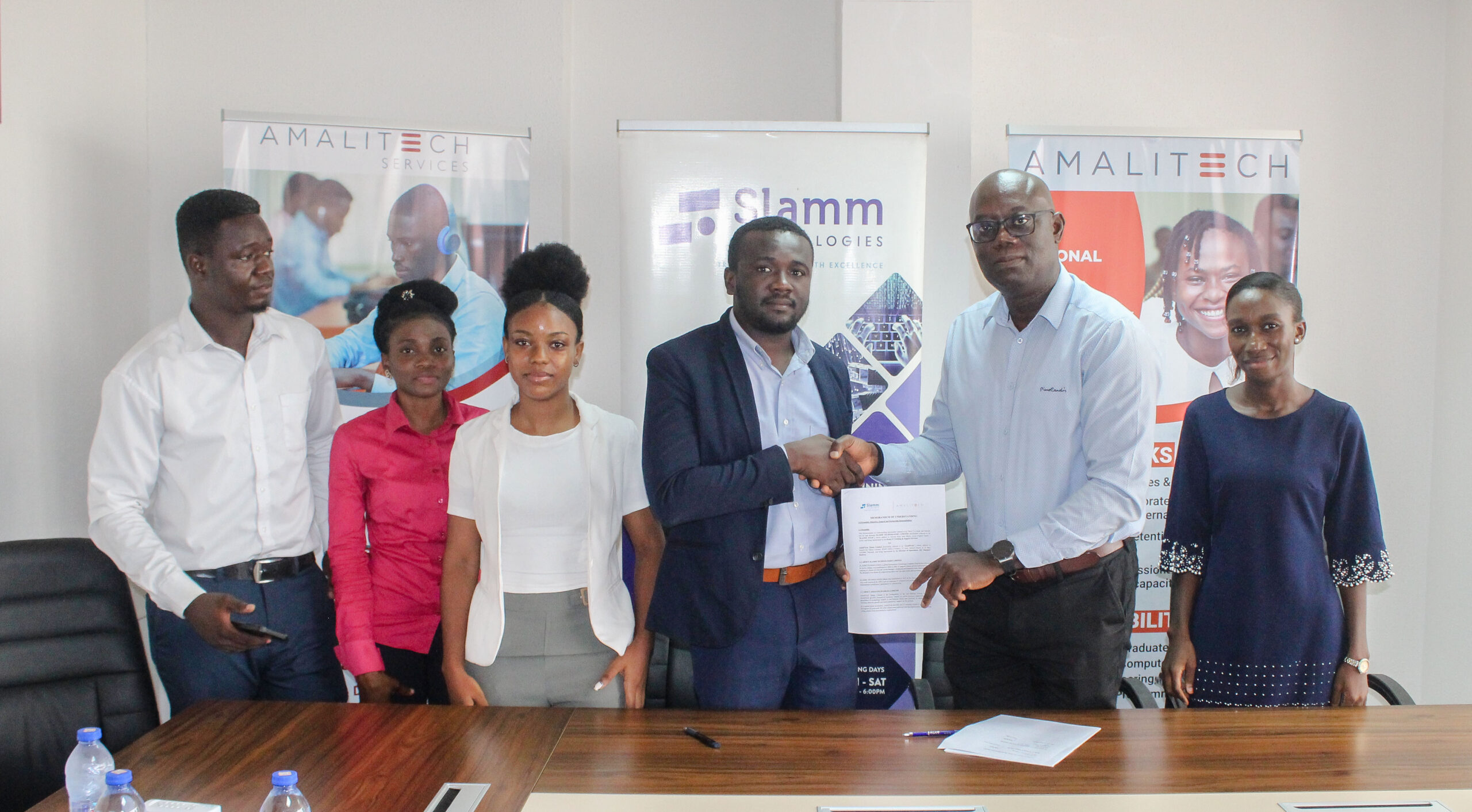 He stated that the agreement forms part of Slamm Technologies' effort to contribute to the rapidly growing tech space and the country's overall economic growth.
"The partnership between Slamm Technologies and AmaliTech Ghana Limited represents a valuable opportunity for Slamm Technologies to expand its reach, improve the employability of its graduates, and support the growth of the tech industry in Ghana," Mr. Frimpong further remarked.
On his part, the Director of Operations at AmaliTech Ghana, Matthew Opoku-Darkwa, reiterated the need to train more young people, especially women, in the digital space. According to him, Slamm Technologies represents the ideal partner to help recruit people operating in the tech space, particularly women, to their service centre.
"This agreement is in place to encourage more participation in the tech sector, and we need to support our young people who are interested in technology, particularly women. This agreement aims to prepare these students for the local as well as the global job market," he said.
He was optimistic that the union will achieve its objective of giving young people who are interested in technology jobs that require technical skills for both the domestic and global markets.
Elaborating further on the opportunities presented by the partnership, Executive Secretary at Slamm Technologies, Cinzia Amartei, stated that graduates of the Software Development programme would be considered for promotion to Level 2 of AmaliTech's GTP programme.
This, she added, would hinge upon passing assessments in areas such as HyperText Markup Language (HTML) and Cascading Style Sheets (CSS).
The graduates would also have access to AmaliTech's Digital Innovation Programme for National Service and freelancing opportunities, she noted. "The primary objective is to connect Slamm Technologies' graduates with AmaliTech's Graduate Trainee Programme, with a focus on web and software development, although not limited to it. Successful completion of the programme would lead to employment as a software developer," she said.